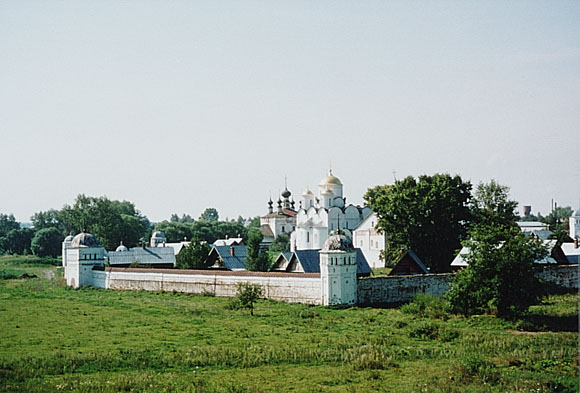 This is the beautiful Pokrovskiy Convent, a working convent in the heart of Suzdal. This was my favorite village. The convent will take a handful of visitors at a time to stay in their little log cabins. The visitors can eat in the Refectory. We walked all over this village surrounding the convent, and there is so much to see! The whole town of Suzdal seems very calm and peaceful.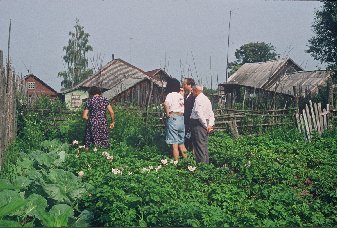 Daughter Michelle, in denim, listens to the owner of the garden,
the woman in the dress. Although the outbuildings were all decrepit,
I have never seen a more productive and healthy looking
garden. All the produce we ate in Russia was excellent.
MORE PICTURES COMING.