MUSIC

HOME-TSARITSINO

ABOUT SASHA

MOSCOW

VALAAM

KIZHI
VOLGA RIVER


AMUR RIVER

ZEYA
VALAAM
NESTING DOLL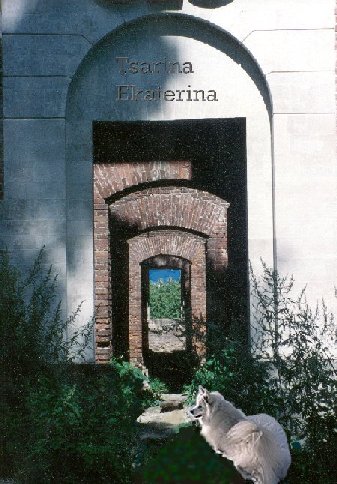 We start our journey with Sasha in Moscow at Tsaritsino. Roll mouse over photo to travel across many time zones to the Russian Far East, in Blagoveshchensk, on the Amur River.
RUSSIA: AN ENIGMA? AN ESSAY


On this web site, we'll journey around Russia, from "sea to sea," including the Russian Far East. This is a photographic journal of Russia, through the eyes of a Russophile (Judy Gosnell).
The largest museum of its kind in Russia, Tsaritsino (shown left) was opened near Moscow in 1993: a State Historical, Architectural, Artistic and Landscape Museum. It was built in 1776 when work was started on these Gothic style buildings, and was intended for the Empress Catherine the Great. In 1797 construction work stopped after the death of Catherine. The Empress never lived in the buildings. In mid-1800's, the buildings were nearly demolished, but gratefully, they were saved at the end of WWII.

Bazhenov was a renowned Russian architect who worked on the estate and who fell into disfavor with Catherine. Catherine was dismayed at Bazhenov for the use of Masonic symbols on the buildings. (There were also several other architects involved.) Tsaritsino is now a nature preserve, with beautiful lakes and streams. Boats are often seen on the lakes and streams.
Sasha (in spirit) and I (in reality) visited Tsaritsino in 1993, the year of its opening as a nature Preserve, along with my daughter Michelle, then 23. We found incredible sights for photography, and enjoyed the many great opportunities for photography. We were particularly impressed with how the light plays off the brick archways, buildings and foot bridges. One of my favorite places!
x